Sunday, September 22nd 2019 | 6:30 a.m.
What are you getting yourself into?
This is a 26 mile running race on single and double track trails with more than 5,000 feet of climbing. The first 2,800 feet of climbing occur in just over 5 miles to the top of Blacktail Mountain. The last 21 miles still include 1,400 feet of climbing as you descend the long ridge leading to the finish at Herron Park.
Bears, mountain lions, and other wildlife are found along the trail corridor. You will be required to carry bear spray and to know how to use it. Running with headphones is also heavily discouraged because of the increased risk of not hearing a wild animal ahead or behind you. Late September can have a wide variety of weather conditions in the Flathead Valley, so please pay attention to the forecast and think about layers, rain gear, and how to prepare yourself for any possible conditions.
Cell phone coverage is mostly present along the course but it is not guaranteed. Aid volunteers will carry cell phones and radios.
There are 5 aid stations along the course:
~5 miles at the summit of Blacktail Mountain,

~12 miles at Emmon's Saddle,

~17 miles near Stoltze Corner,

~20 miles at the John Chase Forest, and

~23 miles near the Foy's Overlook

Aid stations will have water and calories provided by Hammer Nutrition. There will also be volunteers where the loop from the summit of Blacktail ski-run joins back with the Foy's to Blacktail Trail.
There will be a cutoff time of 1:00 p.m. to reach Emmon's Saddle (approximately 20 minutes/mile pace), where the only road crosses the course (Patrick Creek Road). This cutoff will be strictly enforced.
Race day Details
Please note, as of August 1, 2019, that this race has officially received a permit from the Forest Service. The participant cap has been raised to 100. All proceeds from the $100 entry fee benefit Foy's to Blacktail Trails to support ongoing trail maintenance, outreach, maps and signage.
Schedule | Sunday, September 22nd, 2019
6:30 a.m. All racers will meet at Herron Park in Kalispell. Bib numbers will be handed out at this time. In the event that there is a waitlist, any unclaimed bibs will be handed out.
There will be a pre-race meeting before participants board the shuttle to the Lakeside to Blacktail trailhead, approximately 25 miles away. The shuttle has room for all racers. There is no parking at the Lakeside to Blacktail Trailhead.
8:00 a.m. Race begins
1:00 p.m. A support vehicle will be at Emmon's Saddle (Patrick Creek Road) for racers that do not make the cutoff time of 1 p.m. or wish to end their run at that junction. Patrick Creek Road is the only road that crosses the route; vehicle access is very limited for the last 14 miles.
Racers that make the cutoff time just before 1 pm and continue to the finish should expect a finish time of 9-10 hours (5-6 p.m.). Sponsors and volunteer support will be available until this time.
After The Race: There will be a post-race get-together at Kalispell Brewing Company in Kalispell from 7 p.m.-8 p.m.
Course Route
Though the course will be flagged, here is a basic description.
The race begins at the start of the Lakeside to Blacktail Trail and follows the trail to the summit of Blacktail Mountain. It then descends along the forest service road (aka Cold Camp ski run in the winter) to the bottom of the Olympic chair lift. The race route follows a service road contouring to the east to the Lakeside ski run, then along a small connector trail cutting through a cleared corridor back to the Foy's to Blacktail Trail. It proceeds down the trail to a logging road where it cuts sharply to the right to follow the road ~3 miles to Emmon's Saddle. It rejoins the Foy's to Blacktail single track trail north for 8 miles to the Chase Overlook. It follows a side trail to the overlook then proceeds down the Chase Trail, merging onto the double track road (old Plum Creek Road) to the top of the Chase single track. It turns left down the Chase single track to the Boundary Trail then up to the top of the Foy's Overlook (yes, a bit more climbing here!). After the last aid station it takes a side loop to Overlook Trail before heading down the Notch Trail. It follows the Notch Trail before cutting over to the Kiosk then down the Family Trail to the Herron Park Pavilion for the finish. Whew! It makes me tired just writing this … :)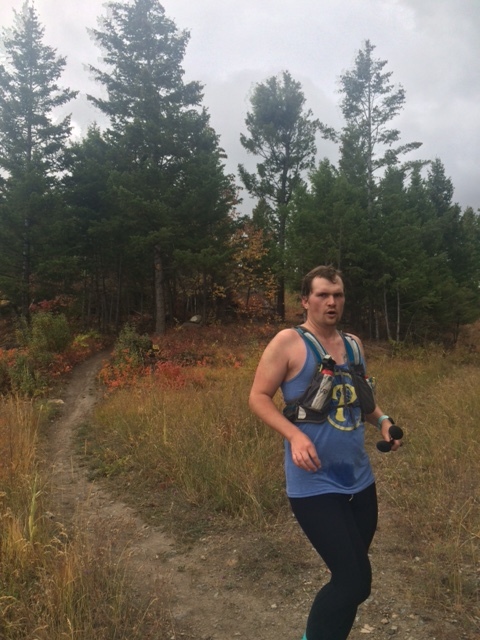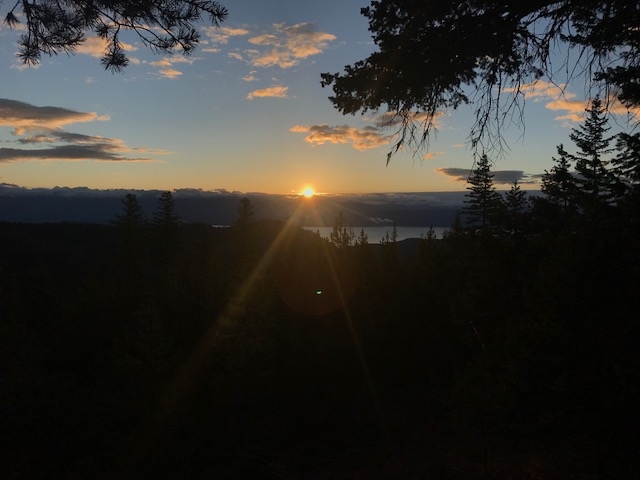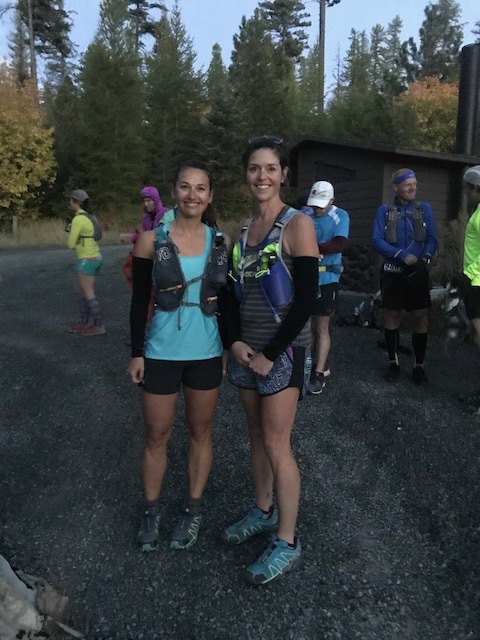 2018 Race Results
Female Finishers
Libby Bergman, Kalispell MT 4:44:25

Michelle Cherry, Lakeside MT 4:46:54

Nikki Griffis, Kalispell MT 4:47:56

Cassady Daley, Kalispell MT 4:50:53

Rachel Johnsrud, Kalispell MT 5:09:38

Becky Middleton, Whitefish MT 5:31:59

Katie Fisher, Whitefish MT 5:43:20

Kat Gebauer, Whitefish MT 5:43:28

Annie Gustafson, Plains MT 5:47:39

Elise Robocker, Kalispell MT 6:00:17

Rachel Grant, Kalispell MT 6:11:08

Sarah Gaulke, Missoula MT 6:53:37

Jeannine Pukas, Lakeside MT 7:53:33

Deborah Yarborough, Kalispell MT 8:41:58
Male Finishers
Andrew Leichtman, Hot Springs MT 3:47:08

Justin Shobe, Kalispell MT 3:53:48

Turner Colvin, Whitefish MT 4:06:53

Tor Gudmundsen, Helena MT 4:07:56

Joshua Johnson, Kalispell MT 4:42:36

Chris Fisher, Whitefish MT 4:43:33

Cole Schneider, Kalispell MT 5:25:18

Derek McKinzie, Kalispell MT 6:00:24

Matt Sedlacek, Kalispell MT 6:37:50